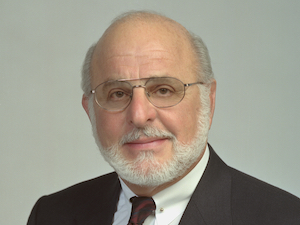 Gebran S. (Gabe) Anton - Retired
I have been involved in commercial development for many years. In 1988, Anton, Zorn & Associates was formed. I also owned and operated "Anton's" menswear stores, a nine store chain, for more than thirty years. In addition, I am the former Chairman of the Board of the First National Bank in Macomb County and previously served on the Board of Directors of Community Central Bank. Also, I am the past Chairman of St. Joseph's Health Network Board and former President of the Macomb County Chamber of Commerce, as well as having served on numerous other charitable boards and civic committees.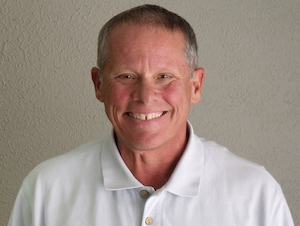 Joseph (Joe) Sowerby - Partner
Joe has a broad business background which includes selling commercial property, apartments and businesses; and has closed $100,000,000 in real estate sales in a single twelve month period an accomplishment that few brokers achieve. Extensive experience in the automotive industry and past approval as a new car dealer candidate give him a unique perspective in the marketplace. Joe is a past two-term president of the East Warren Business Association and sits on various non-profit advisory boards including the Macomb County Warming Center for the homeless. He is an avid runner and has competed in marathons, half marathons and various road races.  Serving  the State of Michigan as a professional boxing referee with national television

appearances is an experience he reflects on frequently. "You haven't lived till you've been booed by 15,000 people on national TV" is what he enjoys telling people. Joe personally founded the largest animal adoption events in the United States for homeless cats and dogs, "Meet Your Best Friend At The Zoo" and "Pet-A-Palooza", held at the Detroit Zoo, Freedom Hill and the Palace of Auburn Hills.  On behalf of the United Way, Joe has been a motivational speaker and job skills trainer for disadvantaged youth. He has also been given the honor of delivering a graduation commencement speech.  The Commercial Board of Realtors recognized him as '"Statewide Leader of the Pack" with the "Largest Retail Lease of the Year" award in 2011. In November 2021, Joe was recognized as a "Notable Real Estate Executive" by Crain's Detroit Business. WWJ 950 AM radio has awarded him their Outstanding Citizen Award for community betterment.   His book  "It's Your Deal"is available at bookstores or online at amazon.com.Visit www.sowerbysells.com.
Susan (Sue) Blanchard
Sue has experience in all aspects of commercial real estate which include leasing and sales of retail shopping centers, office and industrial buildings and vacant land.  Key to her success has been the long- term relationships she has established with her existing real estate clients and her former banking clients over her 37 years career in banking.  Her community involvement with Leadership Macomb, Kiwanis and the staff within the Macomb County Economic Development department have provided her with valuable contacts and successful business referrals.  As a result of her primary focus set on negotiating transactions that meet her clients' needs, Sue has been the top salesperson within the firm for the past 5 years.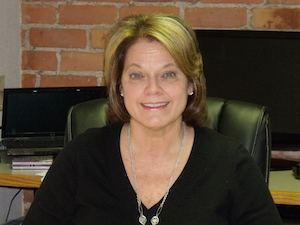 Deborah (Debbie) Boone
Debbie Boone's extensive food and beverage background makes her an Anton, Sowerby & Associates' expert in hospitality sales and leases. Her experience in owning and operating various bars and restaurants also establishes her strength in all aspects of business, from sales and marketing to profit and loss to customer service. Her passion for working with the public has developed strong skills in exceeding her clients' expectations. Licensed since 2009, Debbie has specialized in representing owners and landlords in the sales and leasing of retail/commercial and office properties, primarily in Macomb County. Hundreds of new businesses have opened, expanded or relocated, because of Debbie's professional negotiating skills and personal touch.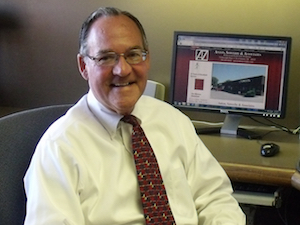 Robert (Bob) Horvath
A seasoned professional sales executive with over 20 years in real estate. Experience includes sales and leasing of office, commercial, vacant land and business properties. Held executive sales, marketing and financial management positions with national consumer goods firm. Has a Masters in Business Administration from the University of Detroit, a Bachelor of Science and Business Management from Wayne State University and a Graduate Realtor Institution designation.
James (Jim) Ketchum
Jim began his real estate career in 1977 purchasing and rehabilitating properties.  Being responsible for acquisition and sales, Jim has a great knowledge of real estate values in the market.  While acquiring over 150 properties in two decades Jim sold his inventory and in 2005 entered into property management and commercial brokerage.  Jim understands the needs of buyers and tenants and relies on his experience negotiating deals in this stabilizing market.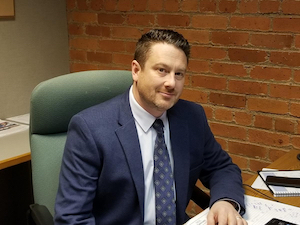 Salvatore "Sam" Lumetta
Sam's 20+ years of experience, with his family's 4th generation food and beverage distribution business, provides strong interpersonal and negotiating skills as well as a unique perspective from "both sides of the table". With solid experience and understanding of business concepts, he's also tuned into the importance of establishing and nurturing professional relationships. Sam is a Western Michigan University graduate who resides in Shelby Township with his wife and children. When he's not closing deals, he enjoys spending time outdoors.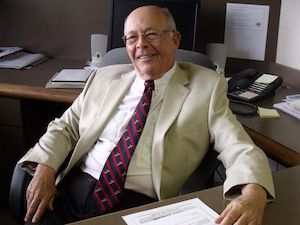 Gilbert (Gil) Zook
The early years of my 50 year real estate career were spent as a commercial mortgage lending officer. As a state certified/designated appraiser, I specialized in valuing commercial, industrial, office and developmental properties primarily in Macomb County for banks, credit unions, municipalities, insurance companies, attorneys, circuit/federal courts plus numerous businesses and individuals. I look forward to using the wealth of information I've accumulated and professional relationships I've established in serving my client's needs as I enter into the commercial real estate market as part of the sales team at Anton, Sowerby & Associates.